Feed The Community
From the street to our own centre: A story of passion and determination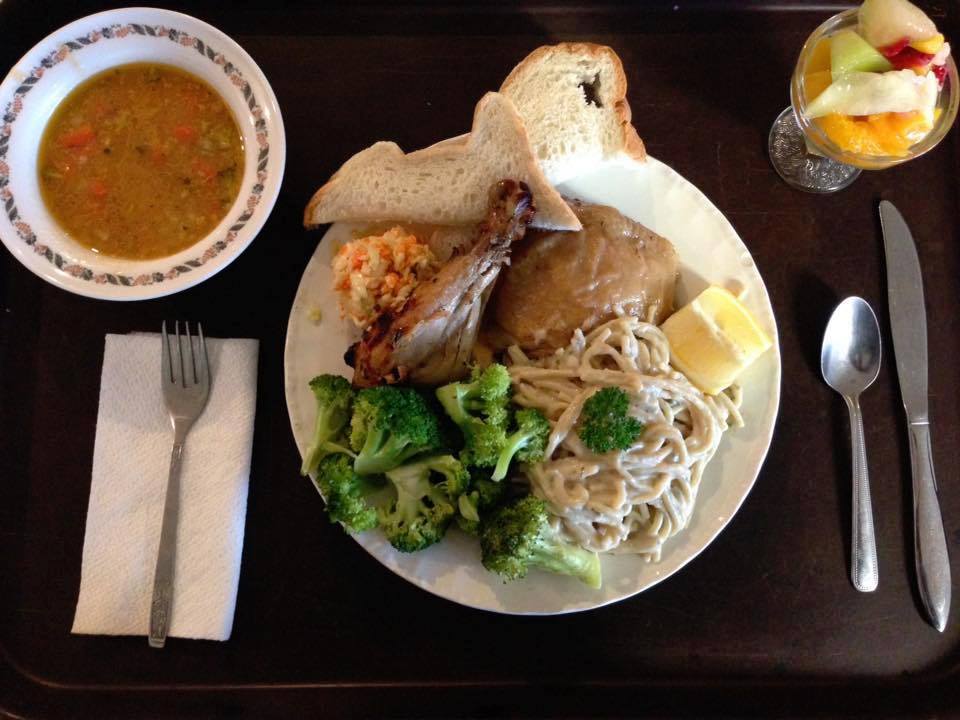 Total meals served (...and counting)
Pounds of food waste eliminated
Feed the Community began in the summer of 2015 when members of The Humanity Project and What Kids Need Moncton came together to fill a major food security gap.
Although there are soup kitchens and food banks in the community, they are unable to sufficiently provide for members of our community who are struggling to provide for themselves, and their families.
Especially critical was during a 2 week period when local soup kitchens and food banks were both closed. Both organizations began receiving messages from many community members asking if there was any help that could be provided. The initial goal was simply to provide meals during this 2 week period, and volunteers began serving their first meals from the parking lot of a local gas station. This is when the true depth of the problem was realized.
The availability of meals is of particular concern for the members of our community who are homeless. The inability to access a food bank without an address, as well as a lack of necessary means to cook or refrigerate food is a reality for the homeless population.
This inevitably leads to complete reliance on soup kitchens to provide for nutritional needs. Unfortunately, the soup kitchens that were available in our community were only open Monday through Friday during the lunch hour. This left a gap for suppers and weekends.
Several churches in the area alternate providing a supper meal on Sundays, as they had also noticed that there was a gap in services.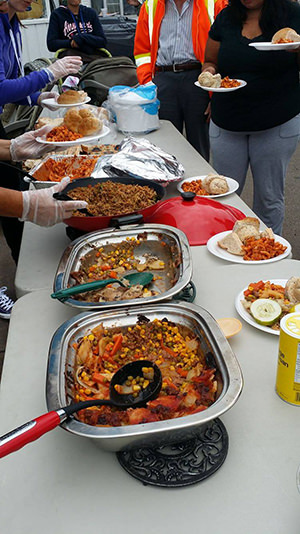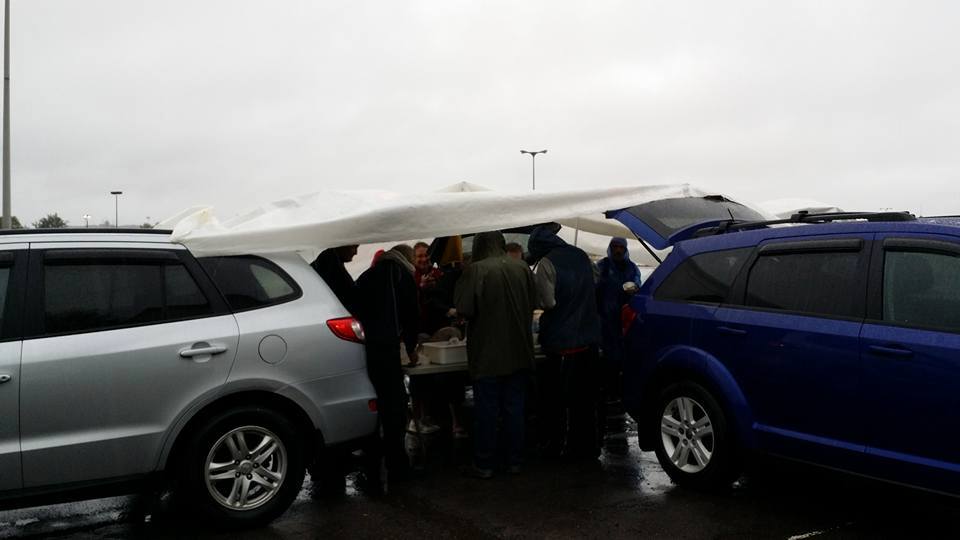 Rain Or Shine
In Rain or shine, sweltering heat or bitter cold, we continued to fed people from various parking lots and businesses in Moncton. Our volunteers making food at home, paid for from their own pockets or donations from compassionate community members.
During this time we averaged 500-1000 meals per week, but the numbers were climbing and our resources were stretched thin. The situation was only getting worse, and the powers that be were either unable or unwilling to make the changes needed to solve things.
The Next Chapter
In the fall/winter of 2015, Curl Moncton offered the use of their facility to feed our community. With that facility came the promise of a commercial kitchen, and room to feed 150 people a night in a warm, comfortable environment.
The facility also allowed gave us the room to begin preparing food boxes, and provided a home for our donation items for our less fortunate members of the community.
For a year The Humanity Project and What Kids Need Moncton made this home. The numbers continued to grow more and more and we were faced with additional challenges.

Local business began to take notice and an agreement was made among several major business and local food producers and sellers to eliminate food waste.
Instead redirecting perfectly edible and safe foods that would normally end up in landfills to, instead be used to feed our homeless and working-poor individuals and families.
In late 2016, after many issues with the building and problems with the City and the Fire Inspectors, it was announced the Curl Moncton intended to sell the former MCA building. After a difficult and ultimately failed attempt to purchase the property, The Humanity Project and What Kids Need Moncton, were again homeless.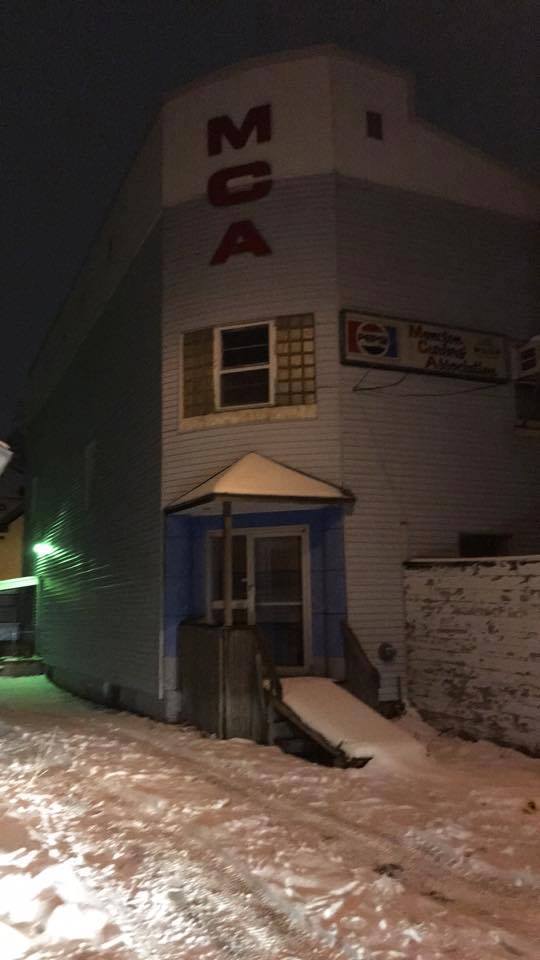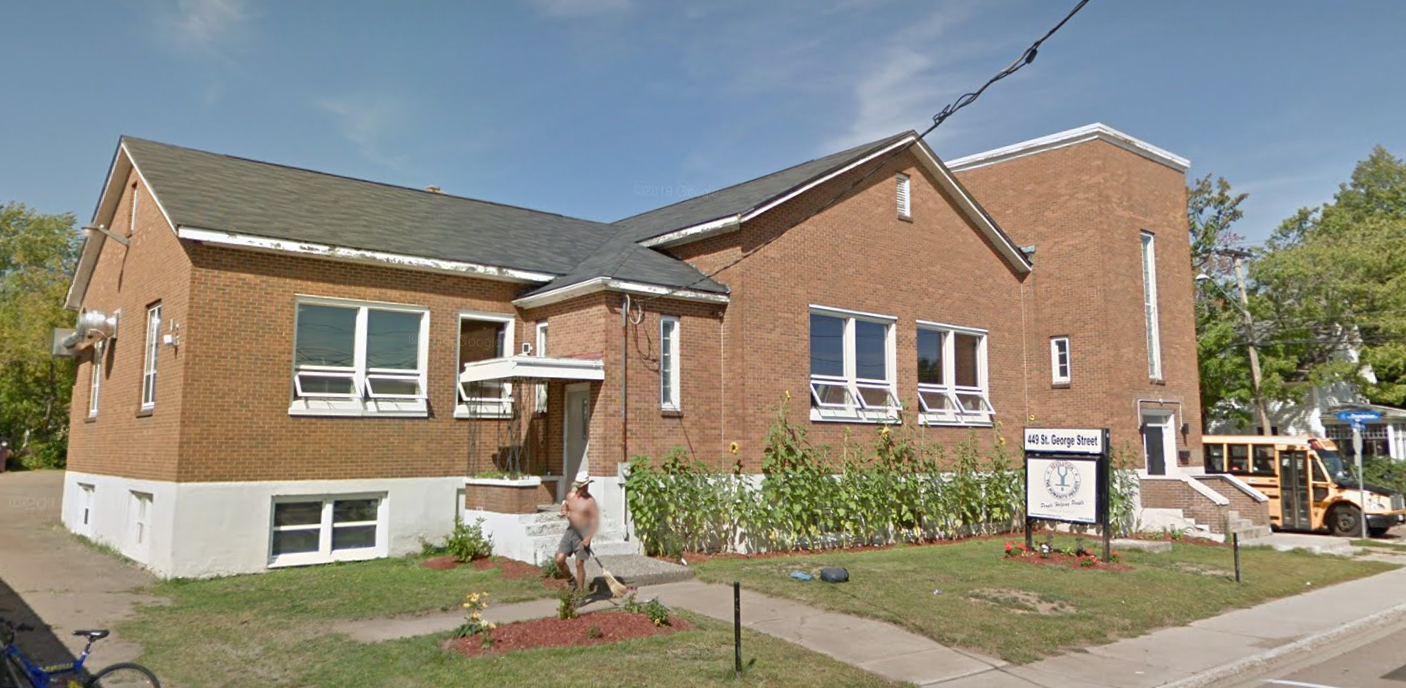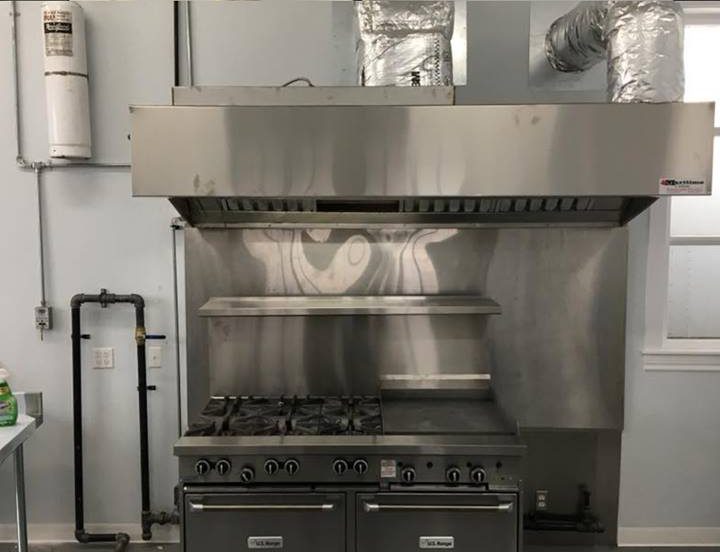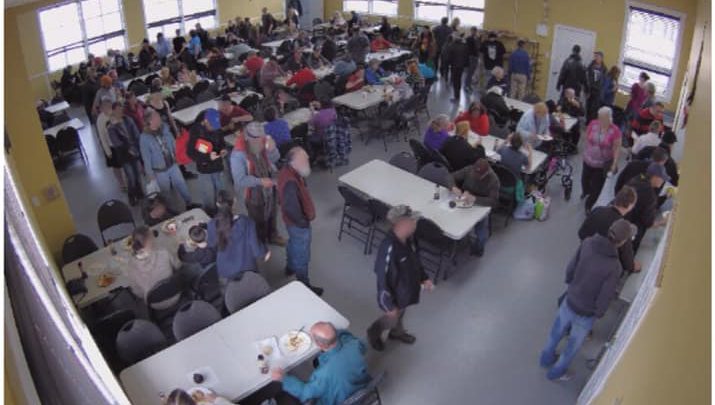 New Beginnings
In 2017 after overwhelming community support The Humanity Project and What Kids Need Moncton found a new home. We were able to purchase the building at 499 Saint George Street in Downtown Moncton.
Since then, with continued direct community support, we have worked to implement extensive upgrades and features to allow us to better take care of our homeless and working-poor population. 
We are now feeding an average of 200 people per day, nutritious food made with #love and #compassion by our volunteers.
Meals are served Monday through Friday at 5 pm, as well as Saturday, and Sunday at 12pm.
To Volunteer or Donate
Click the button below to learn more about how to contribute or how to volunteer your time.
Food Security
One of the most pressing issues that faces many vulnerable people in our society is affordable food. What contributes to that is food waste.  Since launching our Feed the Community program we've saved over 50,000 pounds of perfectly edible food from ending up in land fills. We've even been able to provide other local organizations with food and supplies as a result. 
In 2018 with this program we have been able to feed tens of thousands of people safe, nutritious and balanced meals made with #Love and #Compassion and the help and support of our community and local businesses.
#WeCanFixThis
With #Love and #Compassion